Great Hudson Sailing
614 Beach Road ,
West Haverstraw NY, 10993
Tel:800-237-1557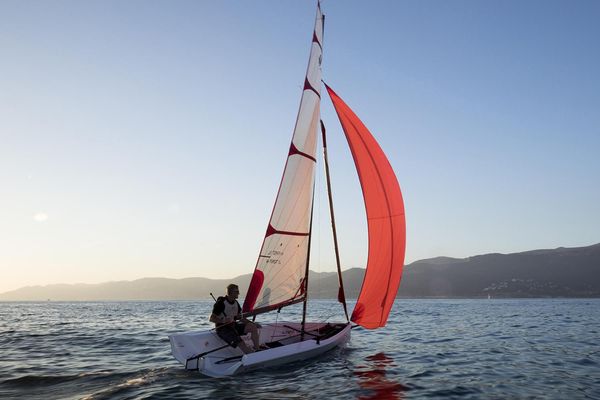 2021 Beneteau America First 14
A joy to sail solo or double-handed, the First 14 is a fantastic craft for both novice and experienced sailors. With an emphasis on design and ergonomics, she delivers the sharp thrills of dinghy sailing and surfing, all in package that is a breeze to rig and launch by yourself. Designed by Sam Manuard, the First 14's planing hull strives to achieve the best compromise between speed and stability. The dinghy's double centre-board casing means that she can be sailed solo (centreboard further aft and cat rig) or two-up (centreboard further forward and with a set of three sails). With a sail area varying between 8.5 and 21.5 m², the First 14 is highly adaptable and suited to all levels of ability. Designed for a wide range of crew sizes and weights, the cockpit has several seat heights: she is particularly comfortable on the longest sides. With a set of removable wheels, every detail on the First 14 aims to simplify sailing in every way.